DoD STEM Professionals & Alumni
Meet Spotlighted Alumni and Professionals
The Department of Defense (DoD)'s STEM professionals, including scientists, engineers, manufacturing, and more, are the bedrock of our nation's most advanced technology and research breakthroughs, including the Internet, the Global Positioning System (GPS), virtual reality, virtual recognition technology, the digital camera, autonomous vehicles, and many more! These DoD STEM professionals also serve an important role as mentors to the aspiring future generation. Many DoD STEM opportunities for students in high school through college graduation are offered one-of-a-kind experiences.
of jobs will require STEM skills in the next decade.
The DoD employs nearly half of STEM professionals in the Federal government.
SMART is looking for STEM professionals in 21 STEM disciplines, including chemistry, physics, mechanical engineering, chemical engineering, and mathematics. We need your creativity, and we need your ingenuity. We need to think differently in this age that we're in, and so please show up and bring everything that you have to help us improve innovation and further STEM, not just within DoD but within the United States.
Karrin Felton
Chemical Engineer and Program Manager
DoD SMART Scholarship for Service Program
Karrin Felton
Chemical Engineer and Program Manager
DoD SMART Scholarship for Service Program
Karrin Felton's interest in chemistry was sparked during a middle-school Career Day when a guest teacher who was also a professional chemist showed up wearing a white lab coat, sneakers and goggles. After she created smoke by combining different liquids in a beaker "I was hooked," says Karrin. When she found out the scientist got paid to figure out how to help people, Karrin thought to herself "I want to do that."

Karrin developed a life-long appreciation for teaching and learning that extends to her current leadership role with the DoD's SMART Scholarship for Service Program. SMART provides financial and career support to undergraduate and graduate STEM students in exchange for joining a DoD laboratory upon graduation – a win-win situation for both.
Meet More STEM Professionals & Alumni
Dr. Bryn Adams
Synthetic Biologist and Environmental Microbiologist, DEVCOM, Army Research Laboratory
Dr. Brandon Cochenour
Deputy Program Manager, SMART Scholarship for Service Program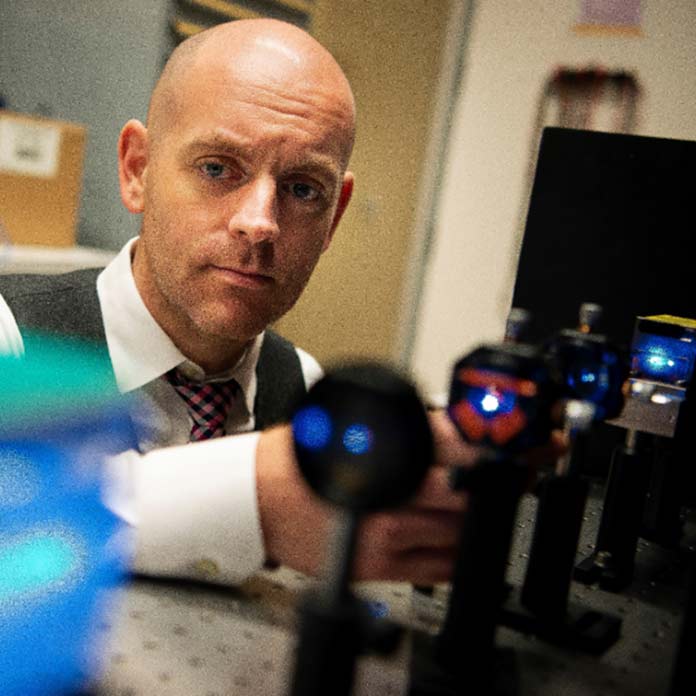 Rachel Seevers
Student and Researcher, Harvard University
Dr. Nirav Patel
Geospatial Data Scientist, Defense Innovation Unit, U.S. Department of Defense
Matthew Tan
Student, Aerospace Engineering, Stanford University
Samina Mondal
Student and Researcher, University of Virginia
Karrin Felton
Chemical Engineer and Program Manager, DoD SMART Scholarship for Service Program