DoD STEM Professionals & Alumni
Meet Spotlighted Alumni and Professionals
The Department of Defense (DoD)'s STEM professionals, including scientists, engineers, manufacturing, and more, are the bedrock of our nation's most advanced technology and research breakthroughs, including the Internet, the Global Positioning System (GPS), virtual reality, virtual recognition technology, the digital camera, autonomous vehicles, and many more! These DoD STEM professionals also serve an important role as mentors to the aspiring future generation. Many DoD STEM opportunities for students in high school through college graduation are offered one-of-a-kind experiences.
of jobs will require STEM skills in the next decade.
The DoD employs nearly half of STEM professionals in the Federal government.
I am an engineer. I am an innovator. I can show the world that no matter where you come from, no matter what resources you have, you can do it too.
Rachel Seevers
Student and Researcher
Harvard University
Rachel Seevers
Student and Researcher
Harvard University
Rachel Seevers is passionate about encouraging more girls and women to consider STEM education and careers. She has already dedicated many years of her young life to original research into how airflow surrounding airplane wings affects flight safety and efficiency.

"I am an engineer. I am an innovator. I can show the world that no matter where you come from, no matter what resources you have, you can do it too."

Seevers' inventions are making a difference in flight. "Think about all the incredible things that girls could do if we gave them the resources, if we gave them the confidence and we believed in them. They could change the world, just like I did."

Meet More STEM Professionals & Alumni
Dr. Bryn Adams
Synthetic Biologist and Environmental Microbiologist, DEVCOM, Army Research Laboratory
Dr. Brandon Cochenour
Deputy Program Manager, SMART Scholarship for Service Program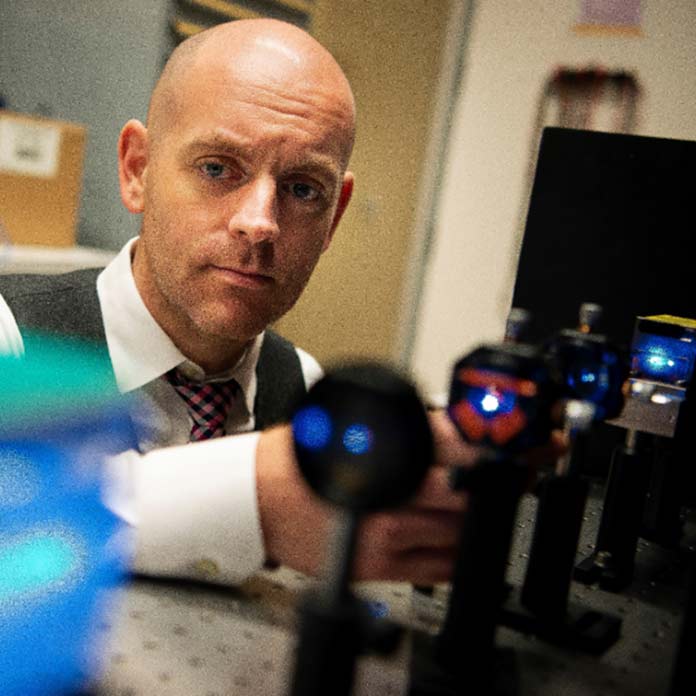 Rachel Seevers
Student and Researcher, Harvard University
Dr. Nirav Patel
Geospatial Data Scientist, Defense Innovation Unit, U.S. Department of Defense
Matthew Tan
Student, Aerospace Engineering, Stanford University
Samina Mondal
Student and Researcher, University of Virginia