DoD STEM Professionals & Alumni
Meet Spotlighted Alumni and Professionals
The Department of Defense (DoD)'s STEM professionals, including scientists, engineers, manufacturing, and more, are the bedrock of our nation's most advanced technology and research breakthroughs, including the Internet, the Global Positioning System (GPS), virtual reality, virtual recognition technology, the digital camera, autonomous vehicles, and many more! These DoD STEM professionals also serve an important role as mentors to the aspiring future generation. Many DoD STEM opportunities for students in high school through college graduation are offered one-of-a-kind experiences.
of jobs will require STEM skills in the next decade.
The DoD employs nearly half of STEM professionals in the Federal government.
"I found that UVB radiation is the most devastating and it's bad because it's actually the longest radiation that's coming through the sky. If we don't take measures to lessen our carbon footprint it can get even worse."
Lauren Ejiaga
Student Scientist
2019 DoD STEM Talent Award Winner, Broadcom MASTERS
Lauren Ejiaga
Student Scientist
2019 DoD STEM Talent Award Winner, Broadcom MASTERS
Science researcher and high-school junior Lauren Ejiaga's interest in environmental science delves into global warming and climate change on Earth. Her research looked at how chlorofluorocarbons or other pollutants deplete protective natural gas particles in the atmosphere. Specifically, Ejiaga found that ultraviolet-B (UVB) radiation (one of three wavelengths of radiation) is the most devastating and will continue to worsen unless humans lessen their carbon footprint. All living organisms depend on sunlight to be healthy and grow, but too much unfiltered sunlight can be harmful, even deadly.

Ejiaga was the first DoD STEM Talent Award winner in 2019 when she was in eighth grade. She first applied in seventh grade and credits that experience with helping her submit a much stronger application the next year. She would like younger scientists to know that "it's okay for things to not go your way at first. Even in the scientific process, your hypothesis won't always be supported!"
Meet More STEM Professionals & Alumni
Dr. Oscar Martinez
Astrochemist, Air Force Research Laboratory
Isabella Quan
DoD STEM Scholar, Research Science Institute, Center for Excellence in Education
Dr. Oluseyi A. "Seyi" Ayorinde
Electrical Engineer, DEVCOM Army Research Laboratory
Donald "DJ" Liveoak
DoD STEM Scholar, Research Science Institute, Center for Excellence in Education
Amber Luo
DoD STEM Scholar, Research Science Institute, Center for Excellence in Education
Camellia Sharma
Student Scientist, 2021 DoD STEM Talent Award Winner, Broadcom MASTERS
Charlotte Michaluk
Student Scientist, 2020 DoD STEM Talent Award Winner, Broadcom MASTERS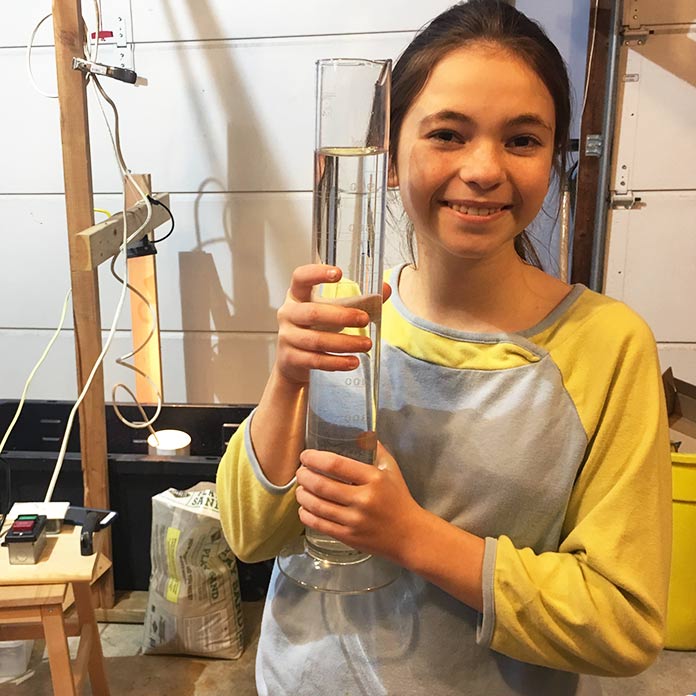 Lauren Ejiaga
Student Scientist, 2019 DoD STEM Talent Award Winner, Broadcom MASTERS
Dr. Oscar Perez
Computer Engineer and Cybersecurity Analyst, U.S. Army Combat Capabilities Development, Command Data & Analysis Center
Dasia Taylor
Student Scientist, University of Iowa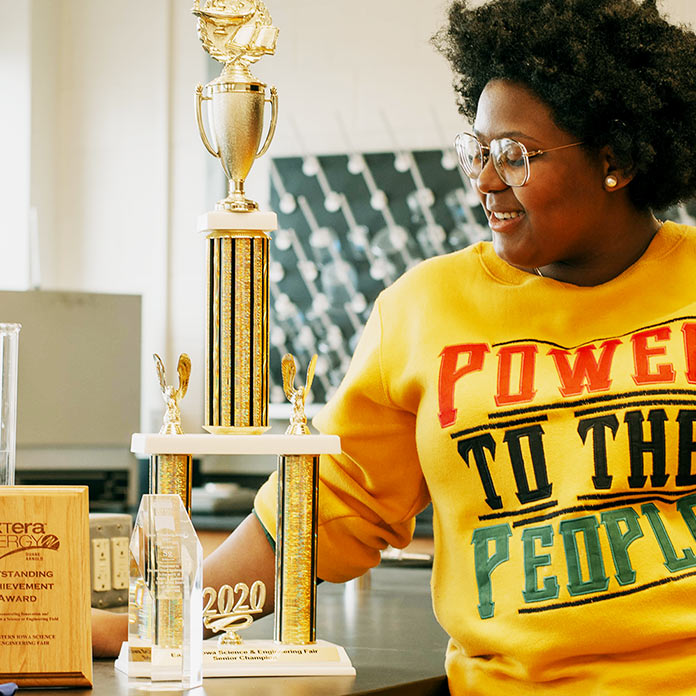 Dr. Abigail Juhl
Materials Research Engineer, Materials and Manufacturing Directorate, Air Force Research Laboratory
Karrin Felton
Chemical Engineer and Program Manager, DoD SMART Scholarship for Service Program
Samina Mondal
Student and Researcher, University of Virginia
Matthew Tan
Student, Aerospace Engineering, Stanford University
Dr. Nirav Patel
Geospatial Data Scientist, Defense Innovation Unit, U.S. Department of Defense
Rachel Seevers
Student and Researcher, Harvard University
Dr. Brandon Cochenour
Deputy Program Manager, SMART Scholarship for Service Program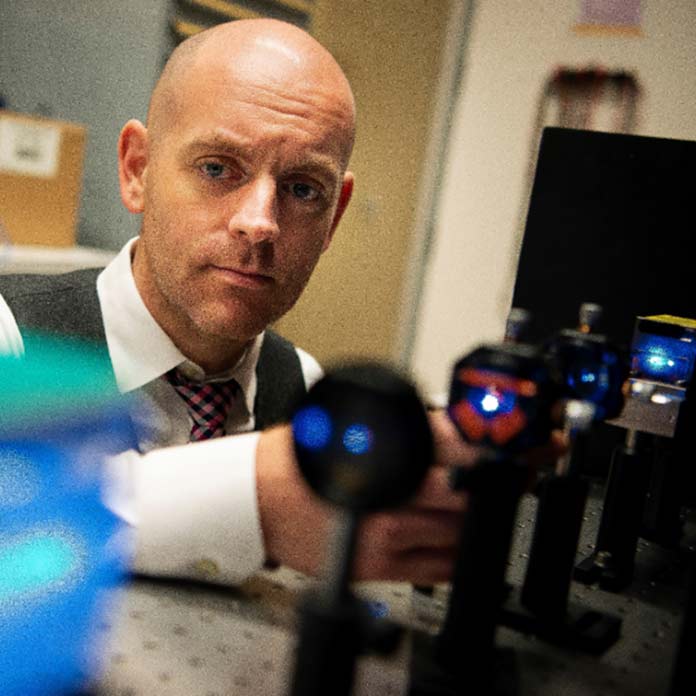 Dr. Bryn Adams
Synthetic Biologist and Environmental Microbiologist, DEVCOM, Army Research Laboratory