Meet DoD STEM Ambassadors from STEM Ecosystems Across the Country
The DoD STEM Ambassador Program recognizes outstanding educators and promotes STEM learning across the nation. DoD STEM Ambassadors are carefully chosen by the Department of Defense STEM Education Consortium (DSEC) and DoD STEM based on their commitment to working with students who have been historically underrepresented in STEM and/or are military connected.
DoD STEM Ambassadors work together to create and curate remote learning and digital materials such as lesson plans, learning activities, and creative engagement approaches to be shared with educators.
Jonté Lee, a chemistry teacher and DoD STEM Ambassador from the 2020-2021 school year.
Meet DoD STEM Ambassadors
Hunter Alzate
High School Math Teacher, California
Brian Bell
College Professor, St. Petersburg College, Florida
Beverly Berekian
Middle School Science Teacher, California
Carlise Bethel
High School Science Teacher, Maryland
Jessica Bibbs-Fox
Elementary and Middle School Math and Science Teacher, California
Tim Carey
Elementary School Math Teacher, Ohio
Kari Espada
High School Chemistry Teacher, Virginia
Rabiah Harris
Middle School Science Teacher, District of Columbia
Victoria Lyons
Technology Integration Specialist, Maryland
Lisa Manning-Lewis
Advanced Learning Coordinator, Virginia
Amy Monahan
STEM Specialist, Florida
Jennifer Nilvo
STEM Research Coordinator, New Mexico
Chantelle Normand
Middle School Math Teacher, Florida
Mayro Ramos Angress
Middle School Math, Science, and Engineering Teacher, Arizona
Michelle Rene Ming
High School Engineering and Computer Science Teacher, District of Columbia
Crystal Ricks
Advanced Learning Coordinator, Maryland
Ken Robinson
High School STEM Teacher, Kapaun Air Station, Germany
Veronica Seward
College Professor, Prince George's Community College', Maryland
David Shanks
College Professor, Louisiana State University of Alexandria, Louisiana
Nathaniel Sobin
DoDEA Project Director, Colorado
Jonathon Stancek
High School Physics Teacher, Texas
Amanda Taylor
AP Environmental Science Teacher, Ohio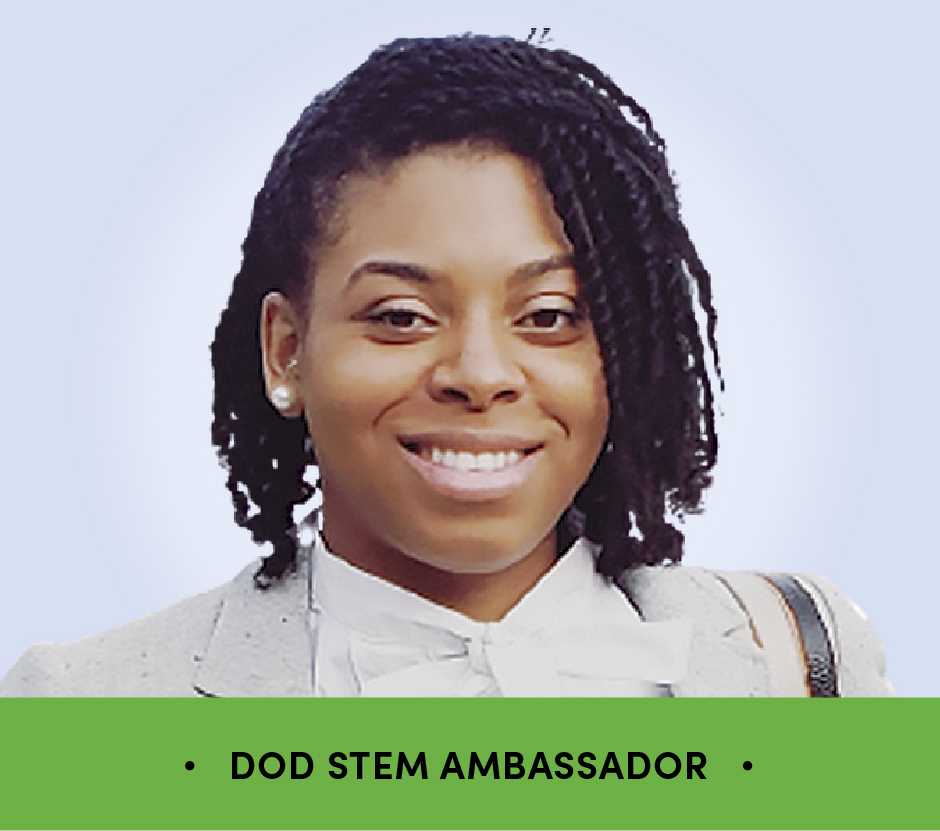 "When students are exposed to different backgrounds, points of view and cultures they become more open-minded and willing to work with others. Never underestimate the power of a person seeing themselves in the experiences of another person."
Antia Thomas
Middle School Science Teacher, North Carolina
Featured Blog Post
Where's My Champion?
The Importance of Mentors Who Look Like Their Students
Citizen Schools' Catalyst program pairs mentors from diverse backgrounds with students to engage in meaningful real-world, problem-based projects that bridge gaps in education so that all students can succeed. In order to imagine themselves pursuing a career in STEM, students need to have authentic experiences, see diversity in their classrooms and be exposed to STEM career pathways.
More Blog Posts