03 Aug 2023
DoD STEM supports broad assortment of opportunities for high school and college students
DoD STEM partners work together to increase internship opportunities and raise awareness about STEM careers with high school and college students, especially those traditionally underrepresented in STEM as well as military-connected students.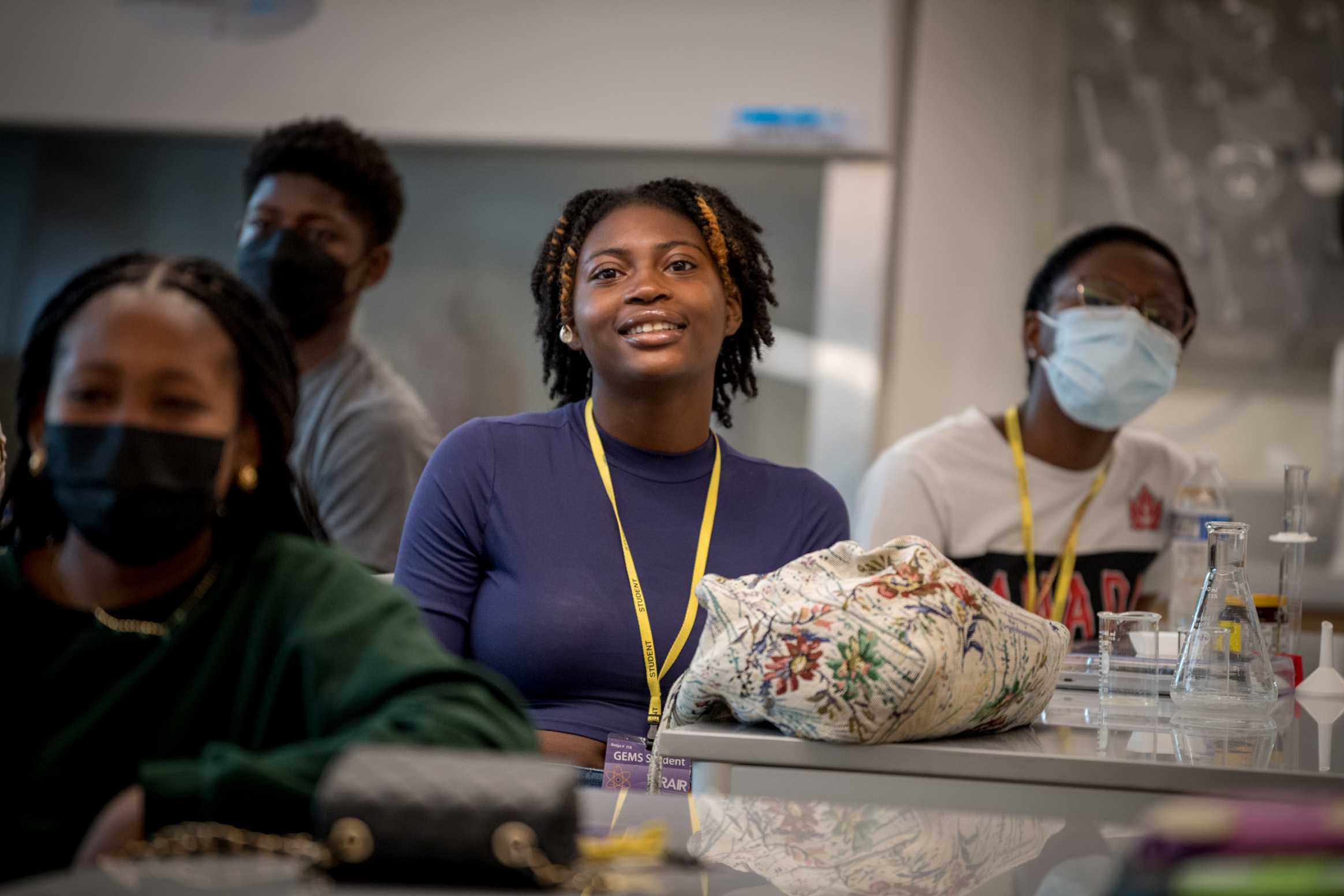 Many regions of the country have professional ecosystems that support different types of professionals working toward similar goals. Silicon Valley in Northern California is an entrepreneurial ecosystem focused on advancing technology. The Boston-Cambridge area in Massachusetts is a vibrant region for pharmaceutical and biotechnology innovation. DoD has research installations and affiliations around the globe, yet STEM career opportunities in the sprawling Washington, D.C., Metro Area is second to none.
Home to almost six million people, "The DMV" (D.C., Maryland and Virginia) has at any given time thousands of STEM defense jobs available. A quick search for "DoD STEM" on Indeed.com shows almost 1,000 STEM open positions in the National Capitol Region — all with six-figure salaries attached. DoD is a top employer of scientists, engineers and other STEM professionals in The DMV and understands that internships are a critical way students prepare for a STEM career. The defense ecosystem in The DMV includes DoD laboratories, University Affiliated Research Centers, Historically Black Colleges and Universities, community partners, school districts and Defense STEM Education Consortium (DSEC) partners.
"We've made a lot of progress during these past three years in building our ecosystem, despite the pandemic," said Katrina Robinson, professional development manager with the Center for Excellence in Mathematics and Science Education at Morgan State University (MSU), a DSEC partner and leader of the DSEC DMV hub for STEM outreach. "MSU and Bowie State University students have gained internships with the Walter Reed Army Institute of Research as part of our Near Pear Mentoring program. Several have been offered positions, which is our ultimate goal." Bowie State University is also working with Prince George's Community College to create programs and transfer pathways to support and nurture students throughout their STEM journey.
"The DMV Region is so large that we decided to take a "hub and spoke" approach to building the network further and search for ways to scale," said Julie Stolzner, senior STEM consultant / director, strategic initiatives with TIES (Teaching Institute for Excellence in STEM), a DSEC partner.
DSEC partners collaborated with Qualcomm's Thinkabit Lab at Virginia Tech to show program participants the wealth of opportunities available right in their backyard. Other examples include the STEM Center of Excellence in Maryland, which works to raise awareness and participation in robotics competitions among Baltimore students, and an internship training program, STEM iT, for high school students, developed in partnership with the U.S. Army DEVCOM Army Research Laboratory in Adelphi, Maryland.
During STEM iT, high school students practiced interviewing via Zoom, preparing resumes and LinkedIn profiles, and cleaning up their social media accounts if necessary. They also learned how to request references and received advice on filling out internship applications, including that deadlines for DoD internships often are early in the school year — sometimes as early as September for the following summer. At the conclusion of the pilot program, two high school students received internships — a first for the Adelphi laboratory. Like any good ecosystem, connections happen organically and often produce results — soon after the program, the Baltimore City IT office made four paid internships available to high school students, with plans to create more opportunities in the future and to include colleges students as well.
An internship doesn't have to be 100% tailored to your major. An internship experience with a great company will put you ahead of your peers even if it is not a 1:1 match to your major. Getting your foot in the door and networking with professionals is what is important, especially during the college years.
Tobius Nance, Student participant
Student participant Tobius Nance has this advice: "An internship doesn't have to be 100% tailored to your major. An internship experience with a great company will put you ahead of your peers even if it is not a 1:1 match to your major. Getting your foot in the door and networking with professionals is what is important, especially during the college years." Nance completed an Army Research Laboratory internship and has applied to the Naval Research Laboratory for this summer: "I knew very little about defense careers and not much about internships associated with those careers. We only briefly discussed topics on military and civilian careers within the DoD during Navy Junior Officer Training Corps in high school. I always thought they sounded interesting, but I did not understand the diverse opportunities offered by the DoD. During my first internship at Northrop Grumman, I was amazed at how many people had what we would consider 'normal' everyday jobs, with the only difference being they worked for the DoD. Before, when I thought about working for the DoD, I always pictured being a government agent or what popular culture would have you believe, but it's really a normal job for most. I would not mind working in a DoD career, especially now that I know what to expect."
For more information on DoD STEM internships, scholarships and more, visit https://dodstem.us/participate/opportunities/.
About DoD STEM and Defense STEM Education Consortium
Defense STEM Education Consortium (DSEC) is a collaborative partnership of STEM-focused organizations dedicated to addressing and prioritizing our nation's STEM talent. DSEC aims to broaden STEM literacy and develop a diverse and agile workforce with the technical excellence to defend our nation. Through strategic investment in STEM education and outreach activities, the effort will provide students with more exposure to educational and career opportunities as well as DoD research. DSEC is led on behalf of DoD STEM by RTI International.
About Morgan State University
Morgan State University's Center for Excellence in Mathematics and Science (CEMSE) was created in 1988 to enhance Morgan State's math and science offerings for its students and to address how technology influences all aspects of society—from health and the environment to the nation's workforce and national defense. CEMSE's role in the consortium is to support collaborative activities between Morgan State students, the surrounding Baltimore community, and the numerous DoD installations in the greater Washington, DC/Baltimore area.