For Inspiration and Recognition of Science and Technology (FIRST®), a strategic partner of the Department of Defense (DoD) Science, Technology, Engineering, and Mathematics (STEM) under the Defense STEM Education Consortium (DSEC) for inspiring future STEM talent, hosted the FIRST Virtual Showcase on May 2, 2020. This event served as a gathering of the FIRST community to recognize the achievements of the 77,400 FIRST robotics teams in over 110 countries, comprised of more than 645,000 students, as well as their parents, coaches, mentors, and volunteers, including DoD STEM professionals, around the world during the FIRST RISE powered by Star Wars: Force for Change. This virtual showcase is a result of COVID-19's impact on the two annual FIRST world championship competitions, which were scheduled to have taken place in-person in Detroit, Michigan, and Houston, Texas.
The FIRST Virtual Showcase featured the remarkable work completed throughout the season by FIRST teams worldwide. Many of these teams leveraged their engineering and robotics skills to serve their community during the COVID-19 pandemic. Examples of these student-led public services include: building low-cost ventilators; 3D printing face shields for local healthcare workers; and, repurposing competition robots to assist in grocery shopping and delivery.
The FIRST Virtual Showcase also featured awards to participating students, teams, mentors, and volunteers for their efforts during the season. Out of over 3,800 FIRST Robotics Competition (FRC) teams at district and regional competitions worldwide this season, 15 DoD-sponsored FRC teams received the Chairman's Award, which recognizes teams that best represent a model for other teams to emulate and embody the purpose and goals of FIRST.
Madalyn Nguyen, a student from Team 1622, was recognized as one of the 10 selected Dean's List Award Winners, which celebrates outstanding student leaders whose passion for and effectiveness at attaining FIRST ideals is exemplary. In addition, Katie Abshagen from Team 2723 was recognized as a Finalist for the Dean's List Award. Students who earn the FIRST Dean's List status as either a Semi-finalist, Finalist or Winner, are great examples of current student leaders who have led their teams and communities to increased awareness for FIRST and its mission while achieving personal technical expertise. The Dean's List Award is the only award that a student can individually receive in all of FIRST.
The DoD is proud of all teams, and wishes all students continued success in their STEM education. The Department looks forward to hearing about their amazing achievements in the FIRST program!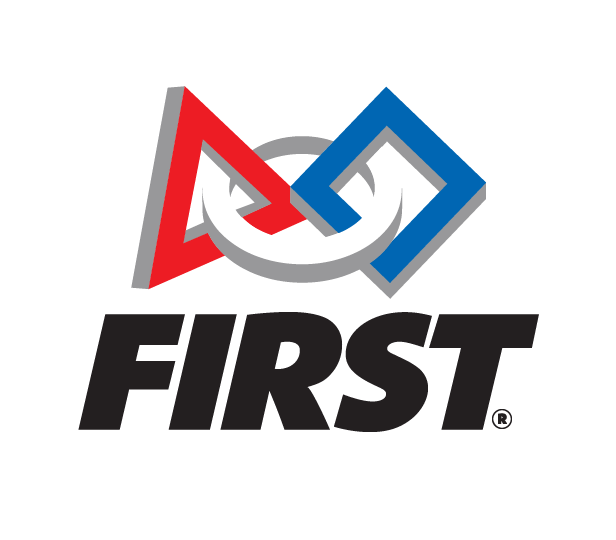 FIRST is the world's largest after-school student-serving organization that inspires students of all ages to gain a greater appreciation for STEM and to pursue STEM career opportunities. Due to the COVID-19 pandemic, the FIRST Championships evolved to the FIRST Virtual Showcase.
View the complete list of team winners from the FIRST Virtual Showcase.
Learn more about the FIRST Virtual Showcase winners.
View team essays and submissions for consideration for the Chairman's Award by event and team number.
Congratulations to all DoD-sponsored teams for their remarkable achievements!
FEDS-201, Team Number 201, MI
DoD Affiliation: U.S. Army Combat Capabilities Development Command (CCDC) Ground Vehicle Systems Center (GVSC)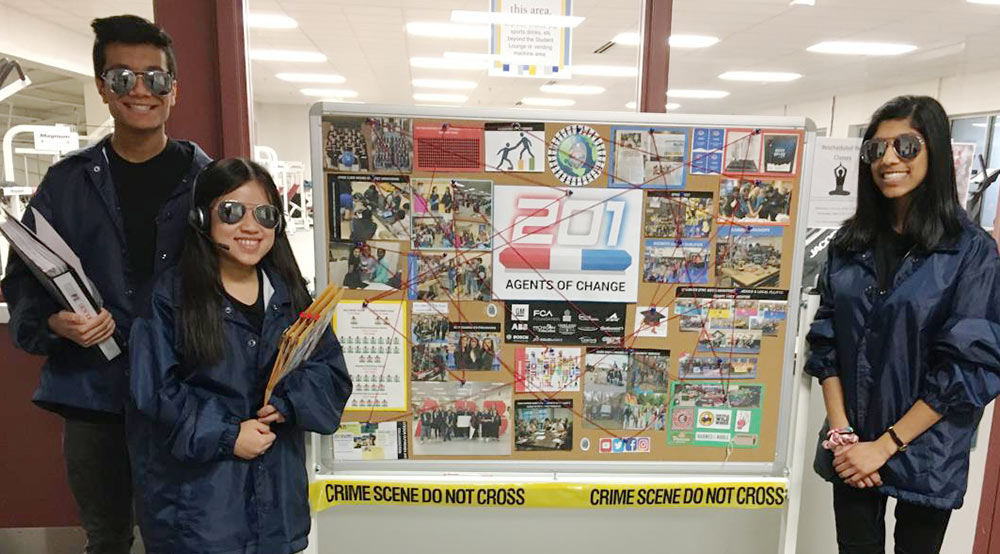 Hammerheads, Team Number 226, MI
DoD Affiliation: U.S. Army CCDC GVSC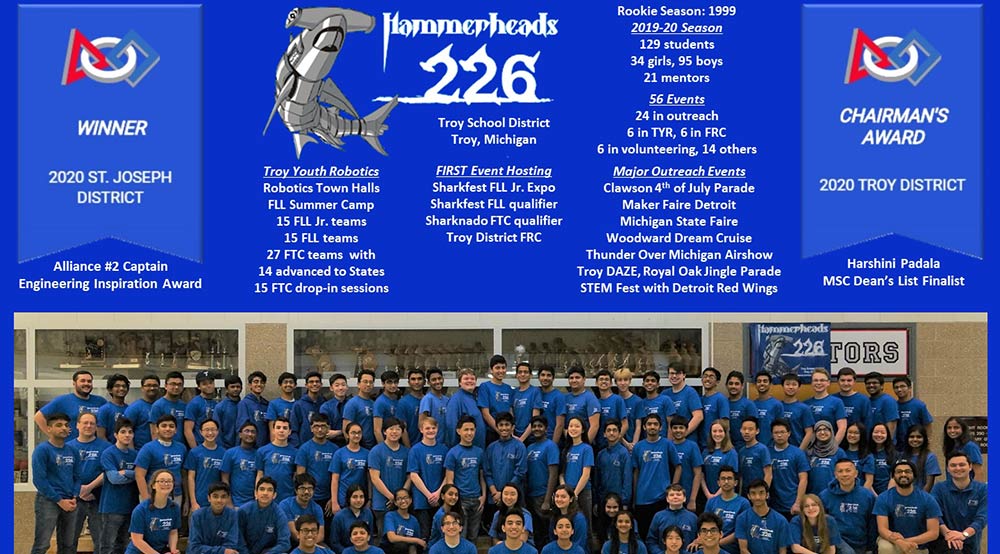 Team Spyder, Team Number 1622, CA
DoD Affiliation: Naval Information Warfare Center (NIWC) Pacific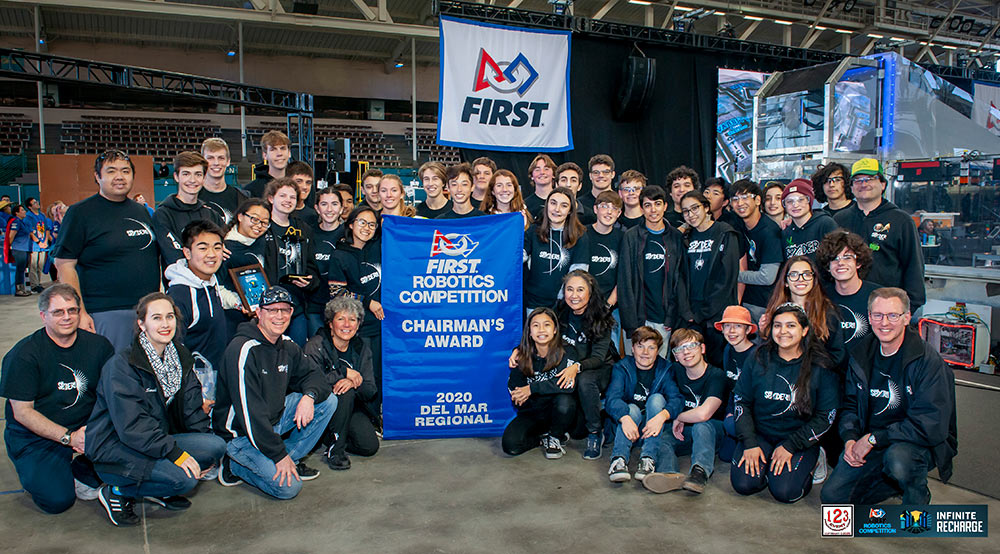 The Fighting Pi, Team Number 1718, MI
DoD Affiliation: U.S. Army CCDC GVSC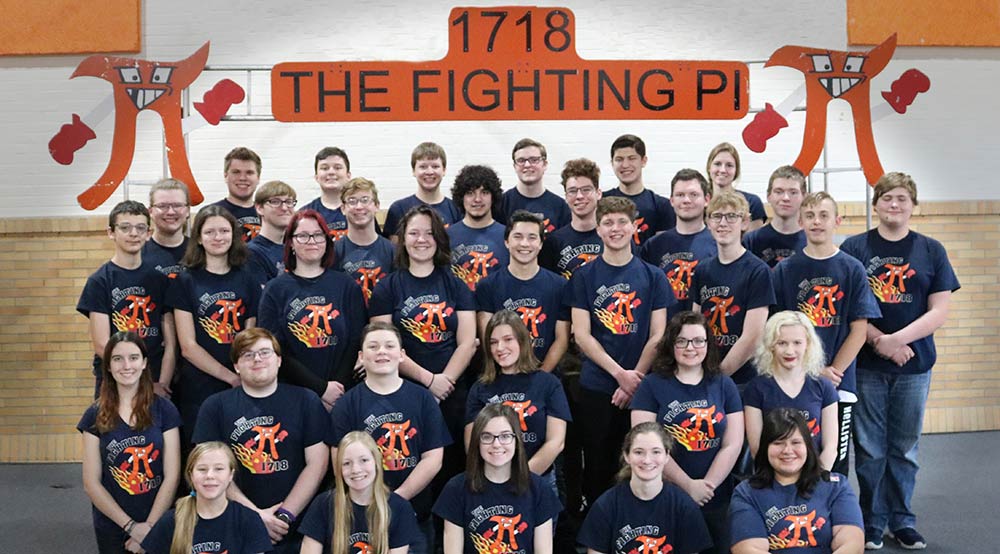 Aluminum Falcons, Team Number 2168, CT
DoD Affiliation: Naval Submarine Base New London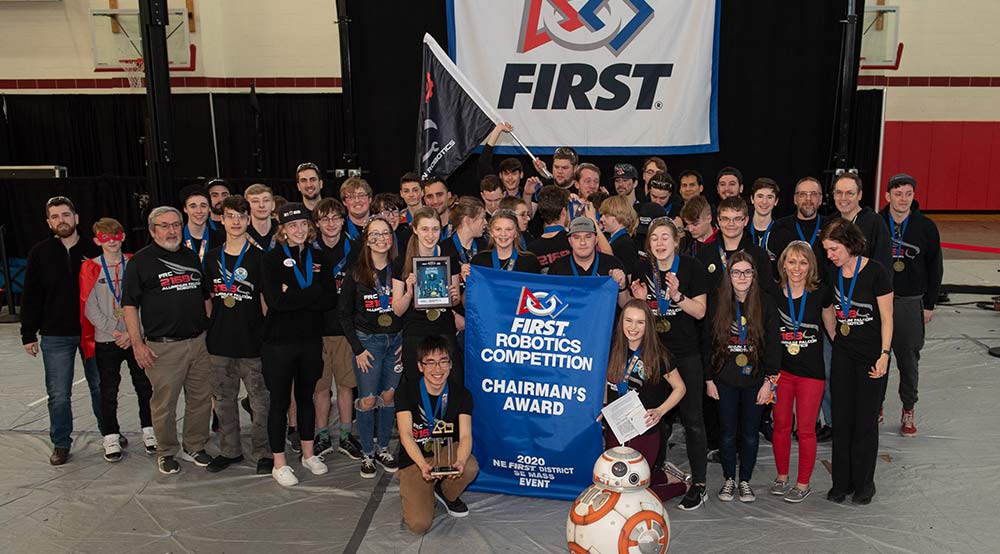 Sprockets, Team Number 2341, OK
DoD Affiliation: Tinker Air Force Base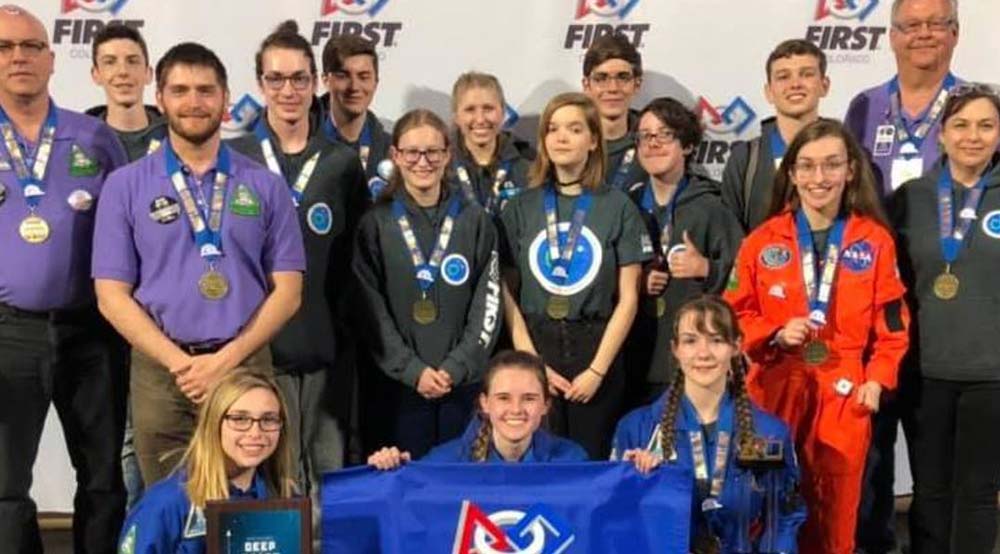 Team Rocket, Team Number 2723, OK
DoD Affiliation: Tinker Air Force Base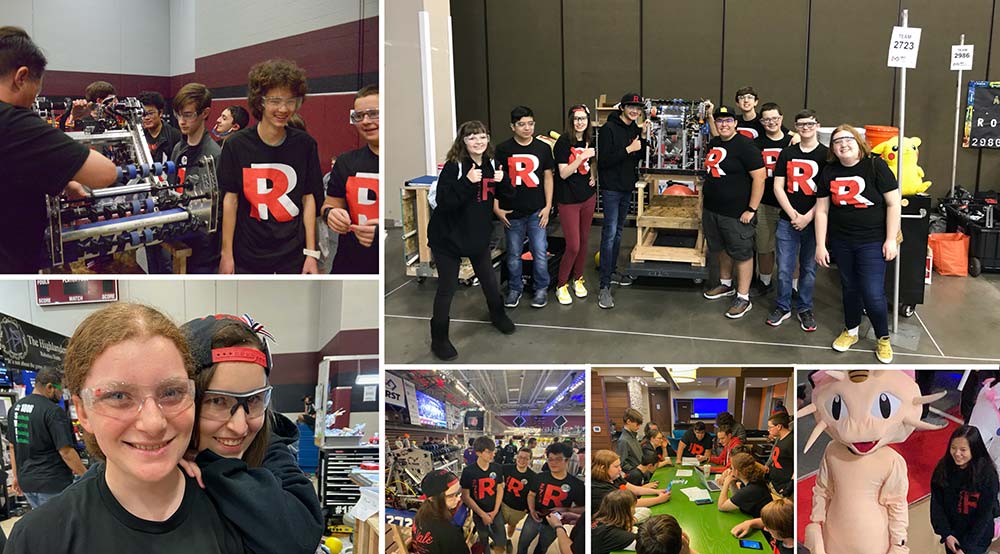 Whidbey Island Wildcats, Team Number 2980, WA
DoD Affiliation: Naval Air Station Whidbey Island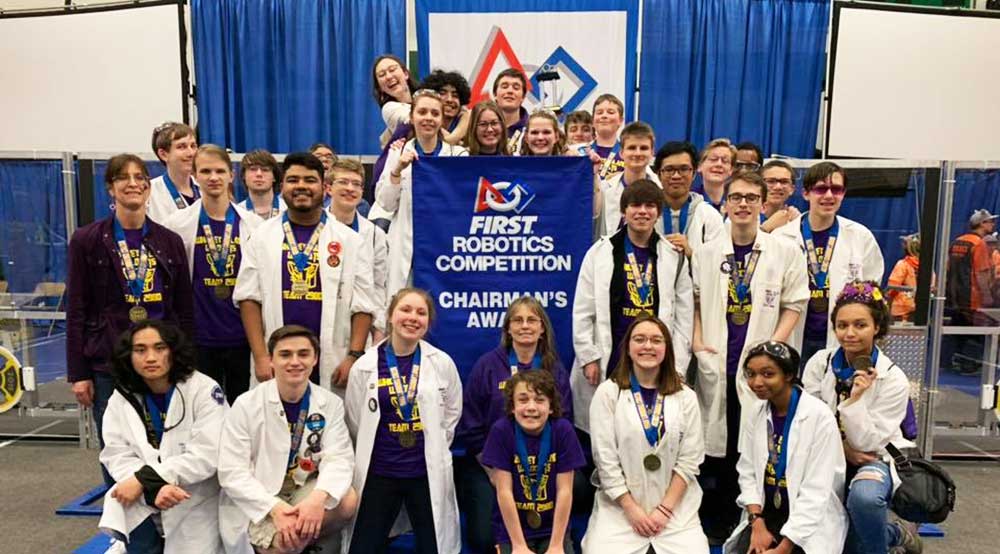 Team Magma, Team Number 3008, HI
DoD Affiliation: Naval Sea Systems Command (NAVSEA): Pearl Harbor Naval Shipyard & Intermediate Maintenance Facility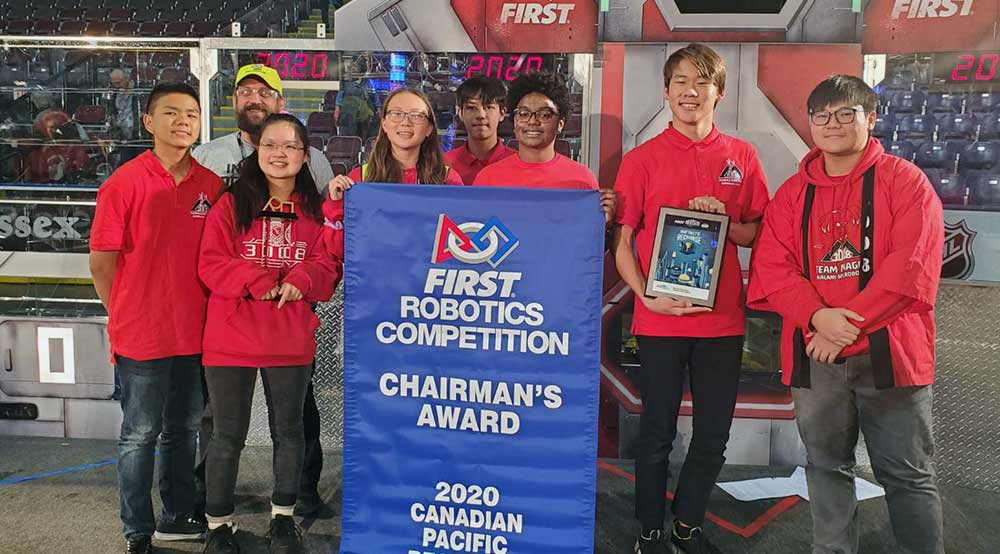 The Flying Toasters, Team Number 3641, MI
DoD Affiliation: U.S. Army CCDC GVSC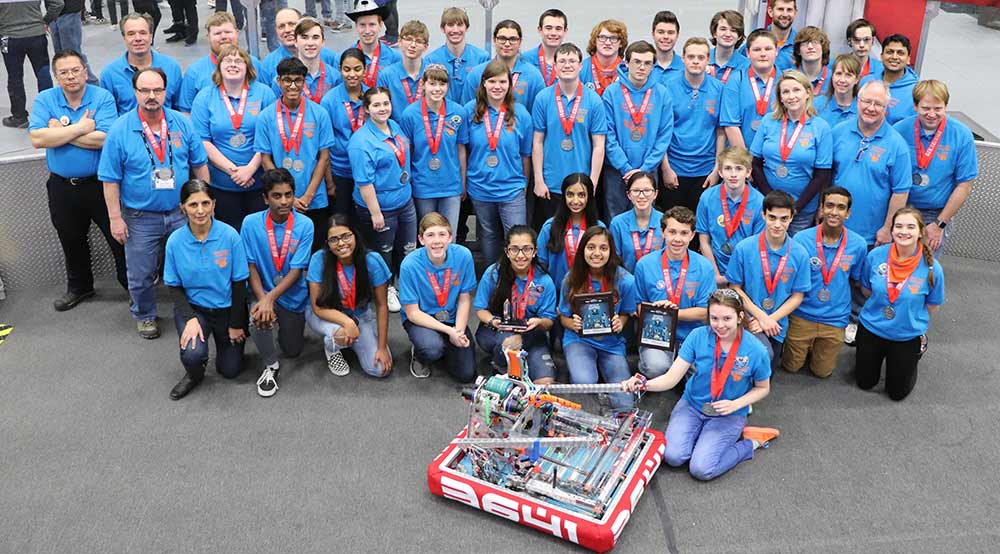 Circuit of Life, Team Number 3925, CA
DoD Affiliation: Naval Surface Warfare Center (NSWC) Port Hueneme Division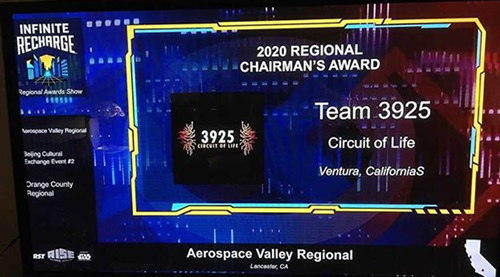 Columbus Space Program, Team Number 4188, GA
DoD Affiliation: Robins Air Force Base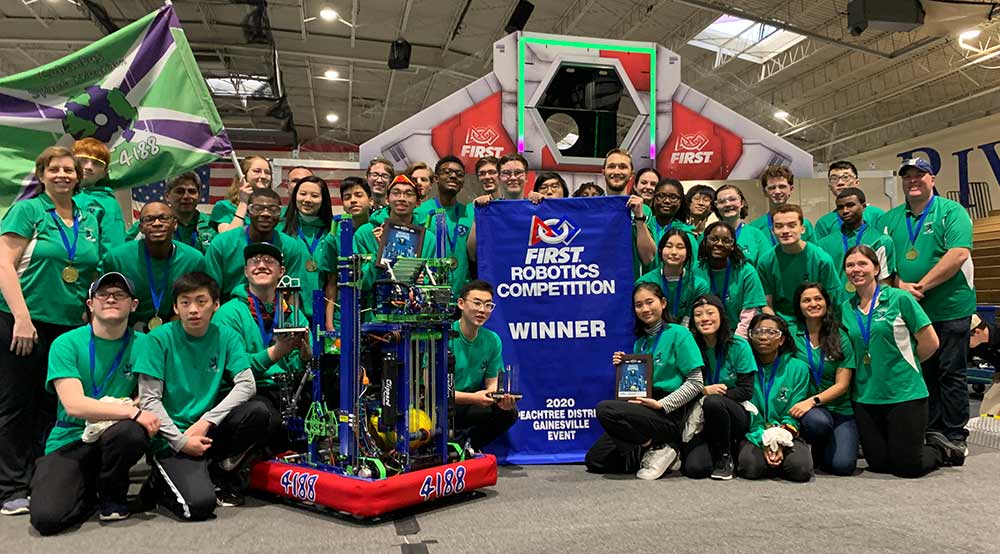 Cavineers, Team Number 4541, MD
DoD Affiliation: U.S. Naval Research Laboratory (NRL)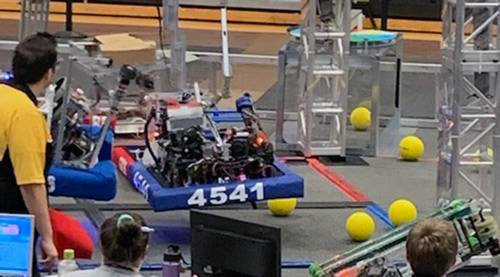 Gra-V Robotics, Team Number 5816, FL
DoD Affiliation: Eglin Air Force Base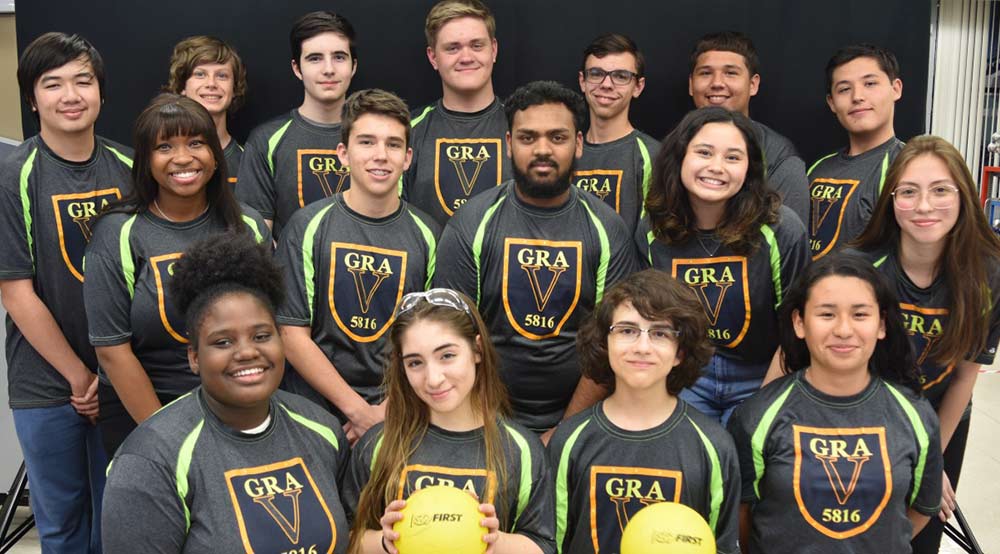 Stealth Panther Robotics, Team Number 6424, MD
DoD Affiliation: Whiteman Air Force Base